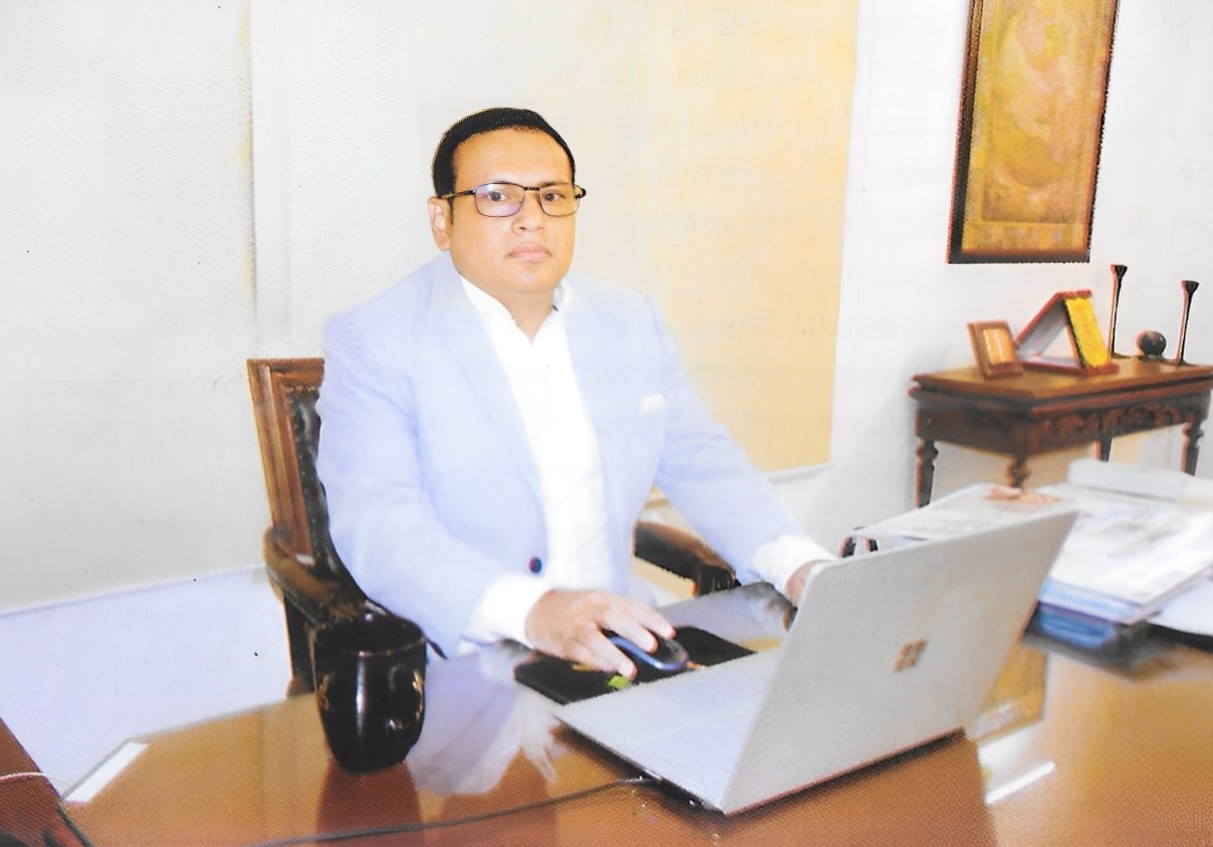 Lisky Technology (BD.) Ltd. is playing a leading role in the development of the garment sector in Bangladesh.
In an interview with The Apparel News, Mr. Shawkat Rashed Mamun 
Lisky Technology is a uniquely successful name in the global apparel industry. Lisky technology is inextricably linked with the evolution of the global garment industry.. Lisky Technology is The Manufacturer of famous "Lisky" Brand Circular Knitting & Flat Knitting Machine. Beside Manufacturing Lisky has over 30 years of experience in marketing of complete textile unit, dyeing & finishing solutions. Lisky is a well known name among RMG entrepreneurs in Bangladesh as a supplier of all famous brands of machines and technology in different countries of the world. We are talking today Lisky Technology (Bangladesh) Ltd. With Mr. Shawkat Rashed Mamun, Managing Director and Adviser to The Apparel News, the first Dilingual magazine in the garments and extile sector. In an exclusive interview with The Apparel News, Mr. Shawkat Rashed Mamun said that every development should be sustainable and proper recognition of all possible works is required for sustainable development in our garment industry. He gave his views on the development of the garment industry in Bangladesh. Interviewed by – Parvez Ahmed Papel, Chief Reporter of The Apparel News.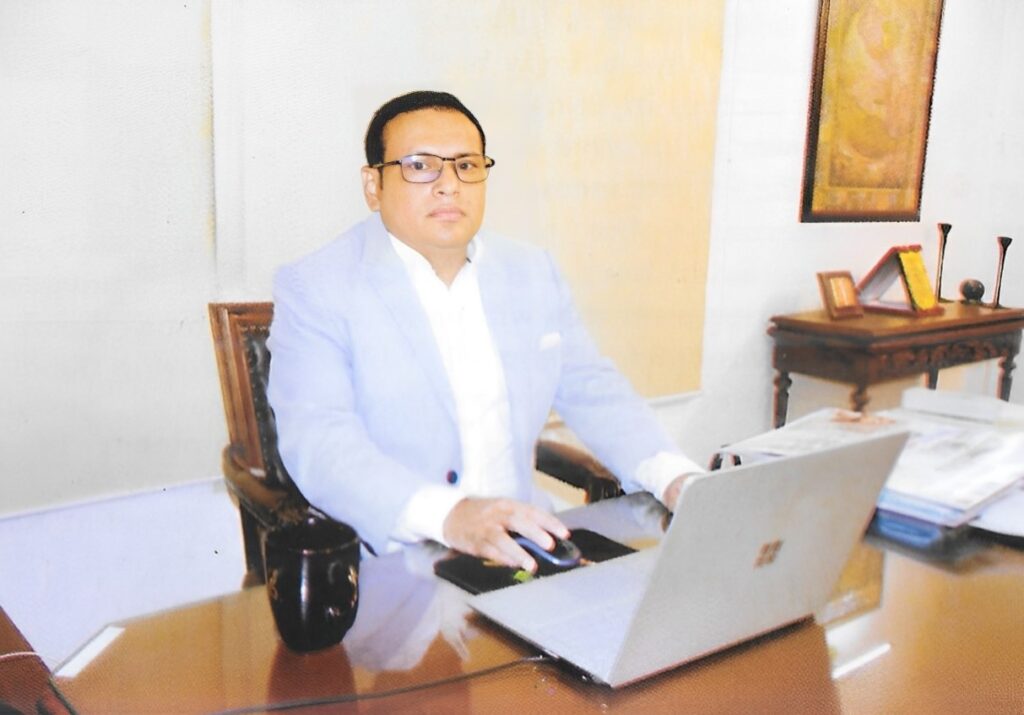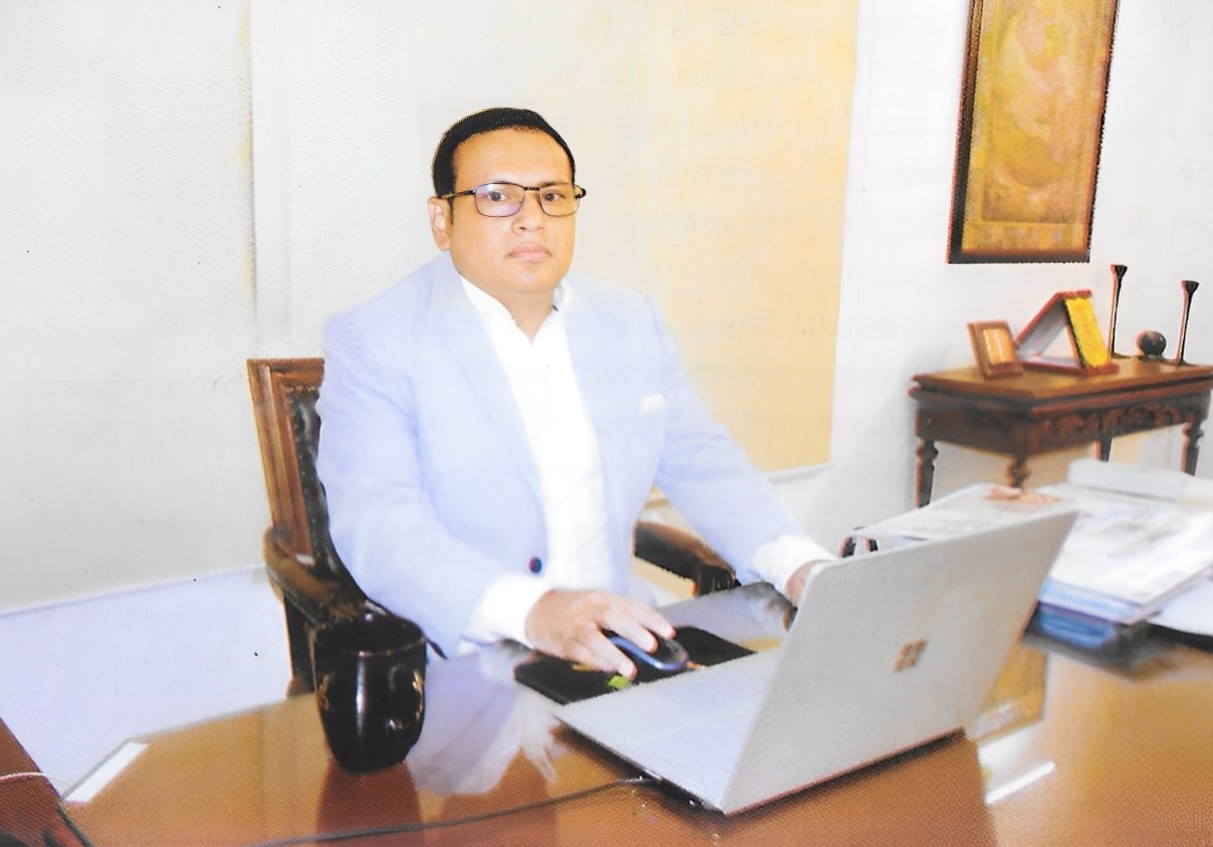 Apparel News: How are you?
Mr. Shawkat Rashed Mamun: I am fine.
Apparel News: Lisky Technology (Bangladesh) Ltd. Tell me something about?
Mr. Shawkat Rashed Mamun: Lisky, a world-renowned textile machine manufacturer, has been providing complete net solutions from its own manufacturing plant in Taiwan. Lisky is constantly coming up with technologies for the production of special fabrics. new Lisky has been working closely with various leading factories in Bangladesh such as Square Group, DBL Group, Knit Concern, Ecotex, Palmal Group, Norvan Group, Mandal Group, Panam Group, Farist Moscow, Epilion and many more. Lisky has been at the forefront of the Bangladeshi market for many years.
Apparel News: Lisky Technology (Bangladesh) Ltd. in the garment sector of Bangladesh. What is its role? 
Mr. Shawkat Rashed Mamun: In the knitting and textile sector of Bangladesh, Lisky has been introducing various world-famous new technologies. So it has become a world-leading name in net technology. Hugo praised Boss, Puma, MNS, Timber Land, and H&M, the world's leading brands of lycra and polyester fabrics produced on the Lisky machine. specialized Lisky has successfully introduced technology for sportswear, creating special fabrics for the world-renowned sports apparel industry, such as Adidas and Nike.
Lisky works with world-renowned German, Italian, and Korean specialty machines and technologies. Lisky is the leading net machineries seller in the readymade garment industry of Bangladesh. Currently, Lisky is interested in working with a new level of sportswear in the readymade garment. industry of Bangladesh. The global sportswear market. has now surpassed 270 billion. Many garment manufacturers in Bangladesh are keen to invest in the sportswear market. Lisky has taken initiative to set up a sportswear manufacturing plant at Sadapur in Savar, near Dhaka.
Apparel News: What is your assessment of Lisky's business in Bangladesh? 
Mr. Shawkat Rashed Mamun: We are very optimistic about the market in Bangladesh. As long as there are business opportunities here, we will provide new products and services with our long experience. We are confident. Regarding customer service, he said that Lisky has taken all necessary steps to provide better service to the customers. Customers will get after-sales service at the highest level. That's why Lisky has a highly qualified team in technology who are ready to give customers machine learning training.
Apparel News: Sustainability is a big issue in the industry lately. How can Bangladesh's garment and textile sector be sustainable by reducing labor and environmental risks? What is your advice? 

Mr. Shawkat Rashed Mamun: Although we talk about sustainable issues, this is not the only option. I would say that the biggest option is to sustain any business. Huge investments have already been made in the RMG and textile sectors in Bangladesh and a large number of manpower is involved in this sector. So we have to reduce the environmental risk in any way. There is no alternative but to reduce the environmental risk. We should have a good working environment in our factories. And this will make the workers aware of the environmental impact of their daily work. Environmental assessment or monitoring is essential every year to reduce the risk in the garment and textile sector in Bangladesh. 
Apparel News: What is the reason for the declining rate of women workers in the readymade garment industry?
Mr. Shawkat Rashed Mamun: Women or men are not considered in the recruitment process. Rather, recruitment is based on merit. Many workers are needed at the moment. We still need two to three lakh workers. But I am not getting skilled workers. Many have moved to villages because of the coronavirus epidemic. While there, they are involved in various businesses or employment. Due to which many of them did not return. We want our workers to come. Whether male or female, our workers actually have a come. We lot of inadequacies. We want them to welcome them. We are trying to play a role in improving the quality of workers from our place. 
Apparel News:  Will the of automatic equipment in garments reduce the number of workers?
Mr. Shawkat Rashed Mamun: We have no chance to lag behind the modern world. The market is competitive. It is natural that some workers will be left out as a result of automatic machines, but there is a demand for skilled workers. And there will always be. He said, 'With the A21 project, a work is about to start with the innovative skills of the workers; I believe that will be very useful. 
The Apparel News: Where are you seeing the future of RMG industry in Bangladesh?
Mr. Shawkat Rashed Mamun: Our garment industry owners-workers, officials, employees are working hard for the sustainable growth of the garments and textile industry.
In my view, the owners of the garment industry are the national heroes of Bangladesh. I believe that the garment industry of Bangladesh will achieve excellence in the world through their hands. We are hopeful that the government will continue to make significant contributions to the development of the garment industry and will continue to do so in the future.
The Apparel News: Thank you for the interview. 
Mr. Shawkat Rashed Mamun: Many thanks to The Apparel News and esteemed readers.